Bay Photonics offer open access to skills and services for Photonic Integrated Circuit (PIC) assembly and packaging. The objective is to reduce their customer's investment in direct costs for packaging design and assembly of proof of concept, prototypes, pre-production and production PICs.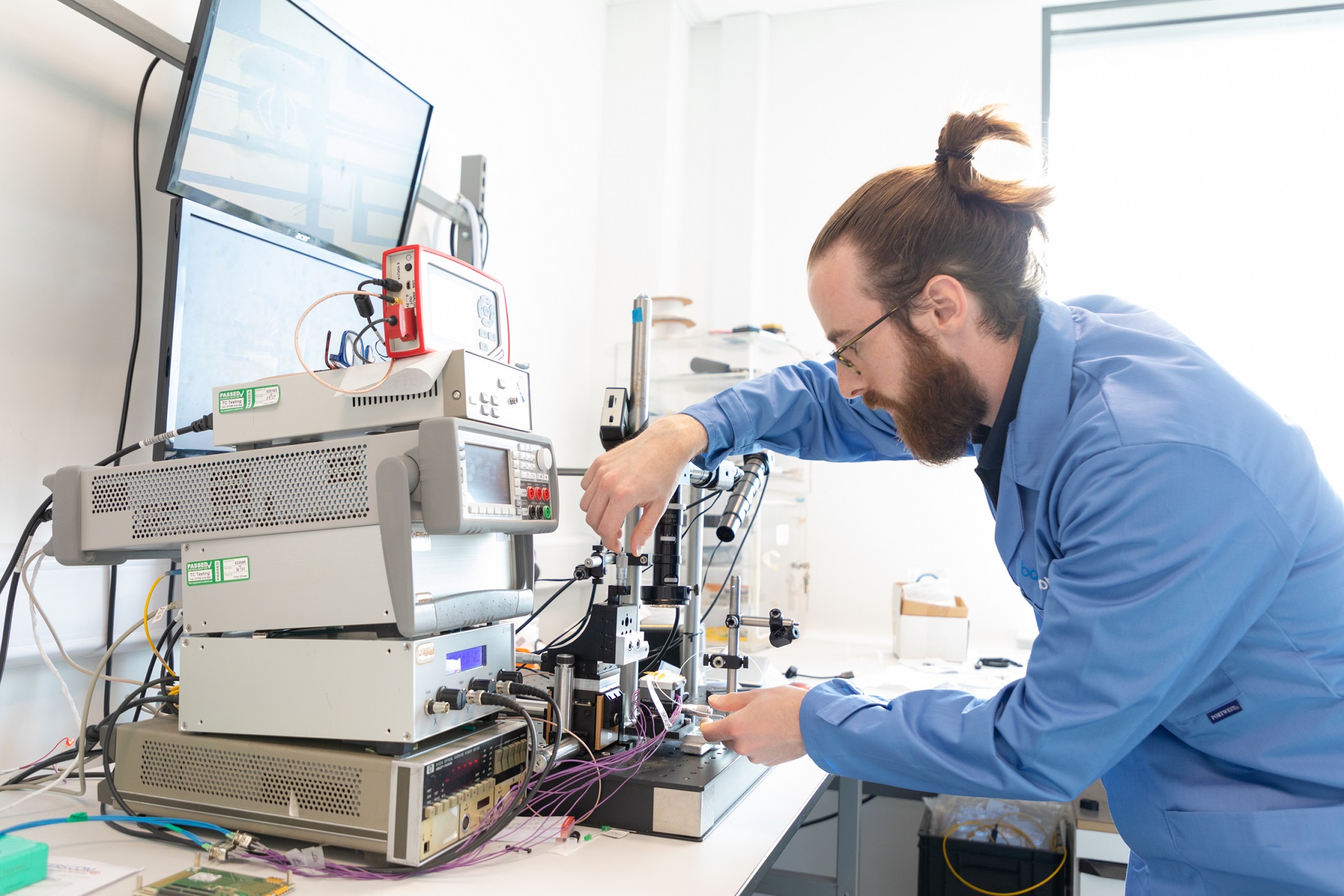 Bay Photonics have deep engineering expertise in many business sectors.
Bay Photonics' knowledge of packaging solutions helps customers through their complete project life cycle from design, prototyping, new product introduction, test, volume manufacturing and transfer to low-cost volume manufacture, either onshore or offshore.
For more info please visit their website or download their brochure.
Technologies and Capabilities
Single/Multiple fibre optic assembly, alignment and test
Microelectronic integration with photonic IC
II-VI and III-V semiconductor assembly and packaging
CMOS Photonic IC assembly and packaging
Fibre Alignment kit build
Optical equipment build, commissioning, test
Manual and Auto Gold and Aluminium wire bonding
Various Optical alignment capabilities (including 6 axis auto align stage)
Auto/semi-auto die bonding and hermetic seam sealing capability
Gold ball bumping / re-bumping
Re-working of chips, wires and gold bumps
Quantum Key Distribution Project
Bay Photonics specialise in helping build prototypes that require a flexible and technically innovative approach