Davies & Bell are a local microelectronic assembly company with extensive experience.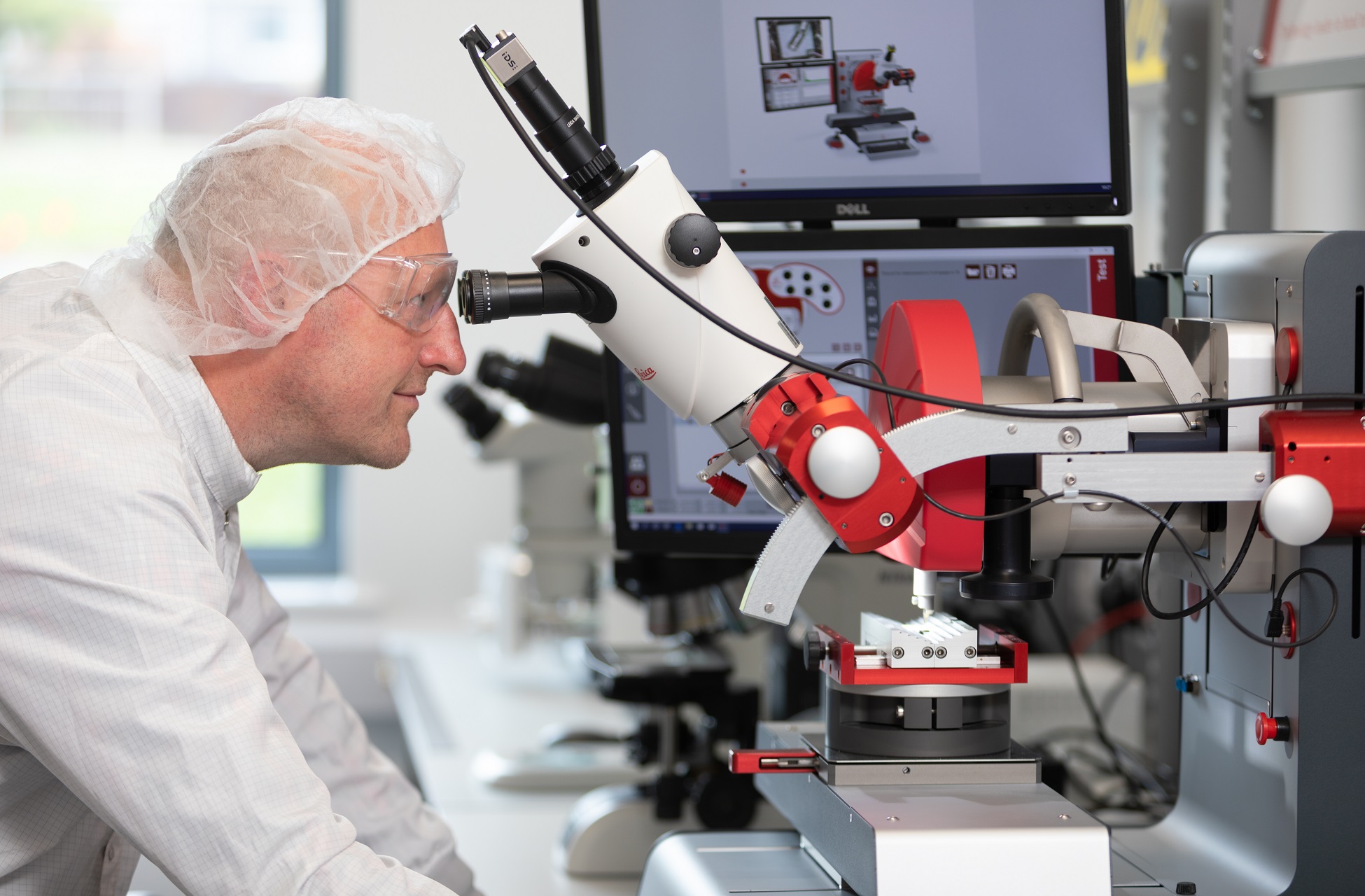 Davies & Bell Ltd now operates its assembly solutions company from the specialist labs within EPIC. Set up by ex-Nortel engineers Martyn Davies and Helena Bell, the company offers a full prototyping assembly service. Davies & Bell are also a reputable supplier of various refurbished and reconfigured equipment. Martyn Davies is also the UK agent for prestigious die and wire bonding manufacturer Palomar.
With over 25 years in the industry, drawing on the skills and experience of being part of the Torbay hi-tech cluster in Torbay, Davies & Bell Ltd focus on helping their customers accelerate their projects.
For more info please visit their website
Technologies and Capabilities
Eutectic, Epoxy & Pressure-less Sinter Die Bonding
UV Passive Lens & Optics Bonding
Flip Chip, COB and PCB Assembly
Dam & Fill, Under Fill and Encapsulation
Photonics – Telecoms, Datacoms, Laser, LED, Solar
Davies & Bell installed 20 x Palomar Bonders at Nortel Paignton worth $10M USD
In 2013 the company supported Oclaro Caswell to bring some of the equipment back from China to Caswell and set up a Wafer FAB Pilot Line