VTEC Lasers and Sensors is an innovation solutions company specializing in optics and data integration to create customized systems for a wide variety of industries, including fitness, telecommunication, manufacturing, environmental, and communications.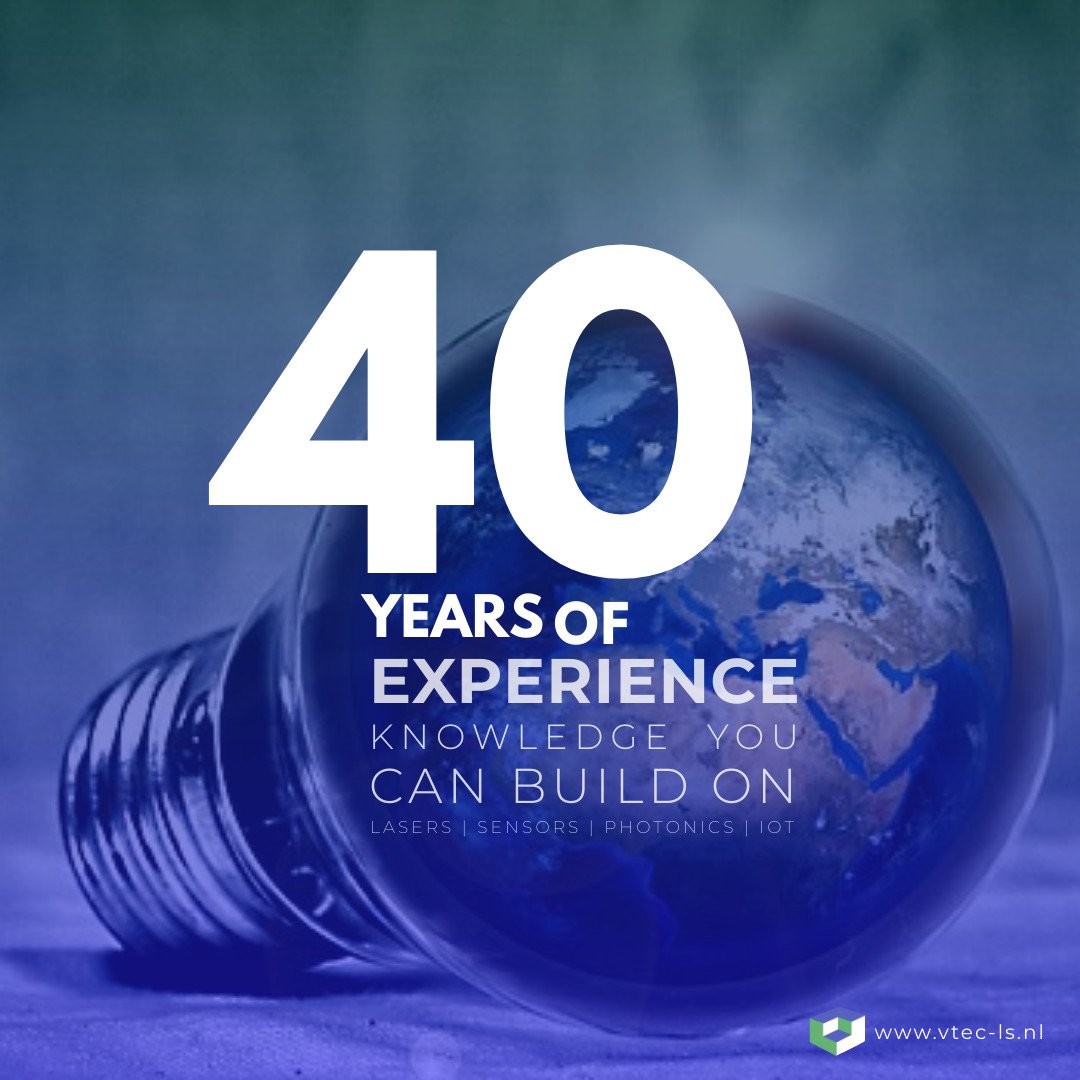 Founded in 2011 in Eindhoven, The Netherlands, VTEC Lasers and Sensors is committed to "Improving Quality of Life" with experience in opto-electronics going back to the 80's developing lasers for the Philips CD-player. They provide technology and products for creating, transporting, bundling, analyzing and presenting data. With the knowledge that this yields, the quality of life improves in all kinds of ways with regard to safety, comfort, efficiency, health and pleasure. Their unique integrated optical systems and other high-tech products collect and transmit data according to their clients' specific needs. VTEC has it's own production facility in Shanghai for low and high volume production. This guarantees secured IP and makes VTEC a true independent one-stop-shop to build upon.
VTEC is a cutting edge, independent company composed of the brightest young minds. They are devoted to applying curiosity and analysis to create unique solutions that make lives better and improve the world around us.
At VTEC Lasers and Sensors, every solution they create is specifically developed to fit the individual client's specific requirements. Rather than manufacturing one-size-fits-all products, our teams of young, curious, multidisciplinary professionals approach each problem with a fresh perspective. VTEC then brainstorm unique, effective, and affordable solutions that can be duplicated to achieve the individual client's specific goals.
To find out more please visit their website.
Technologies and Capabilities
VTEC CEO Jan Mink Jan is a specialist in the field of semiconductor lasers covering design and testing to manufacturing and applications and an expert in both photonic chip and packaging technology. He has a rich experience in other technology fields like electronics, mechanics and physics in general.